Rick's Heart Foundation collecting Christmas cards for senior's across BC
During your daily socially distanced walk, head on down to Tsawwassen Spring 2020 Festival of Trees (in support of Delta Hospital and Community Health Foundation). Stop by our Heart For Music Program themed Christmas display in support of our seniors. You will see a plastic box at the front of our display, this is for the community to drop off Christmas cards to be given to seniors this holiday. Each card dropped off will brighten a senior's day maybe even their month.
Help us bring joy to our seniors through the power of music and the written word!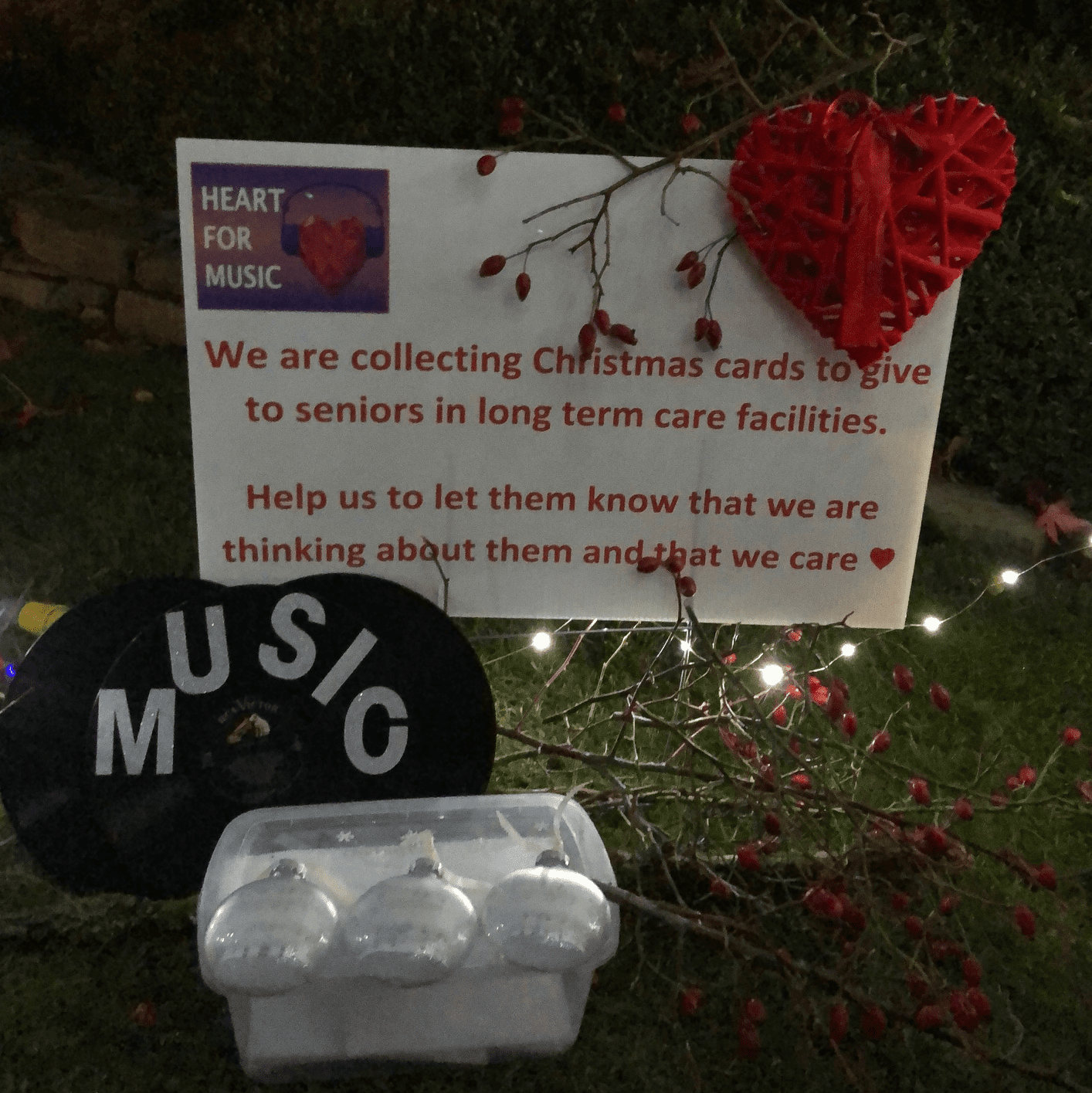 About the Heart for Music Program
Heart For Music provides music therapy for BC seniors living in not-for-profit long-term care facilities. From customized playlists bringing peace, memories, and comfort to providing live concerts right at their doors. The program is currently operational in 15 care homes and hopes it be in 70 by the end of 2021.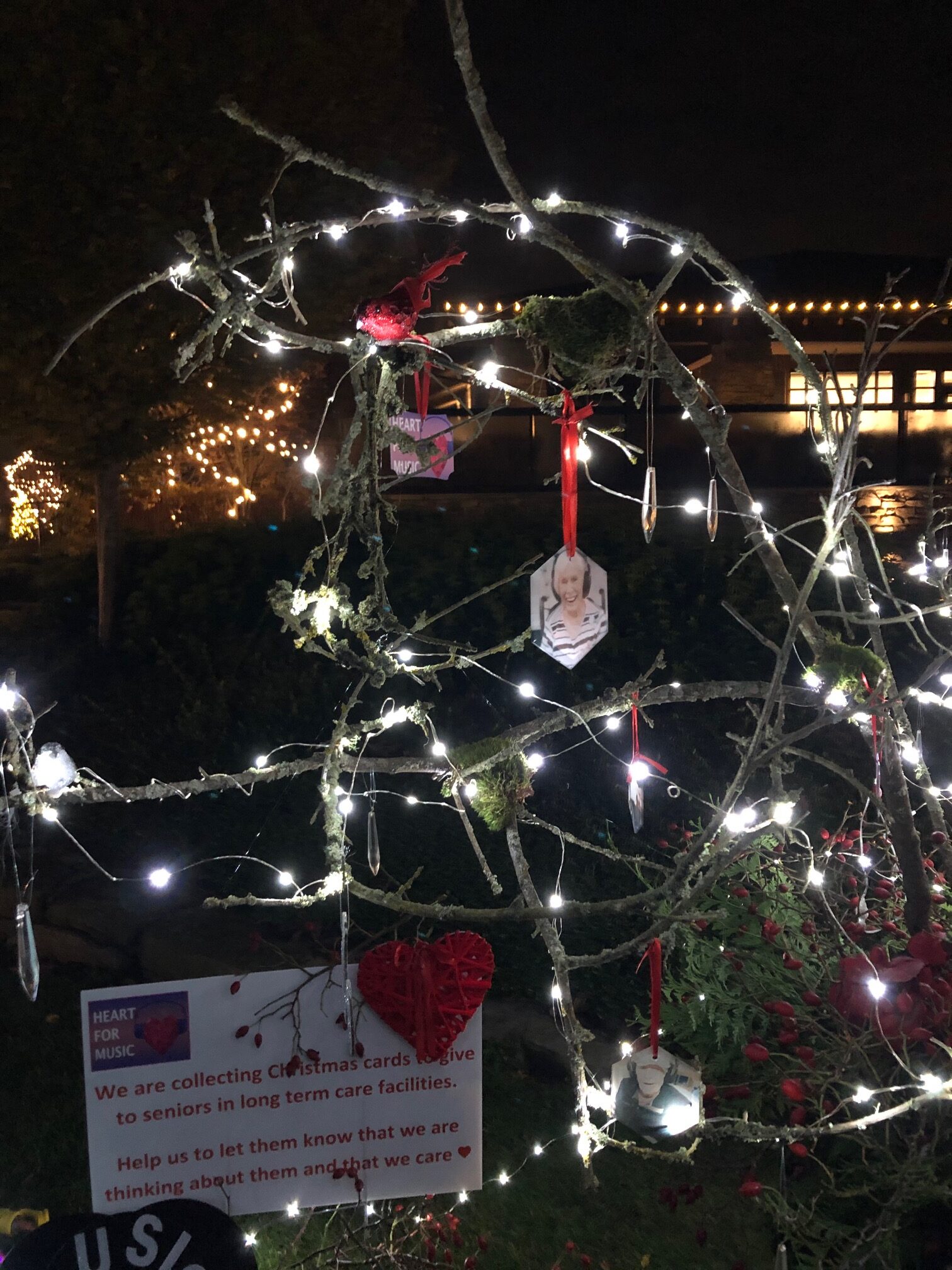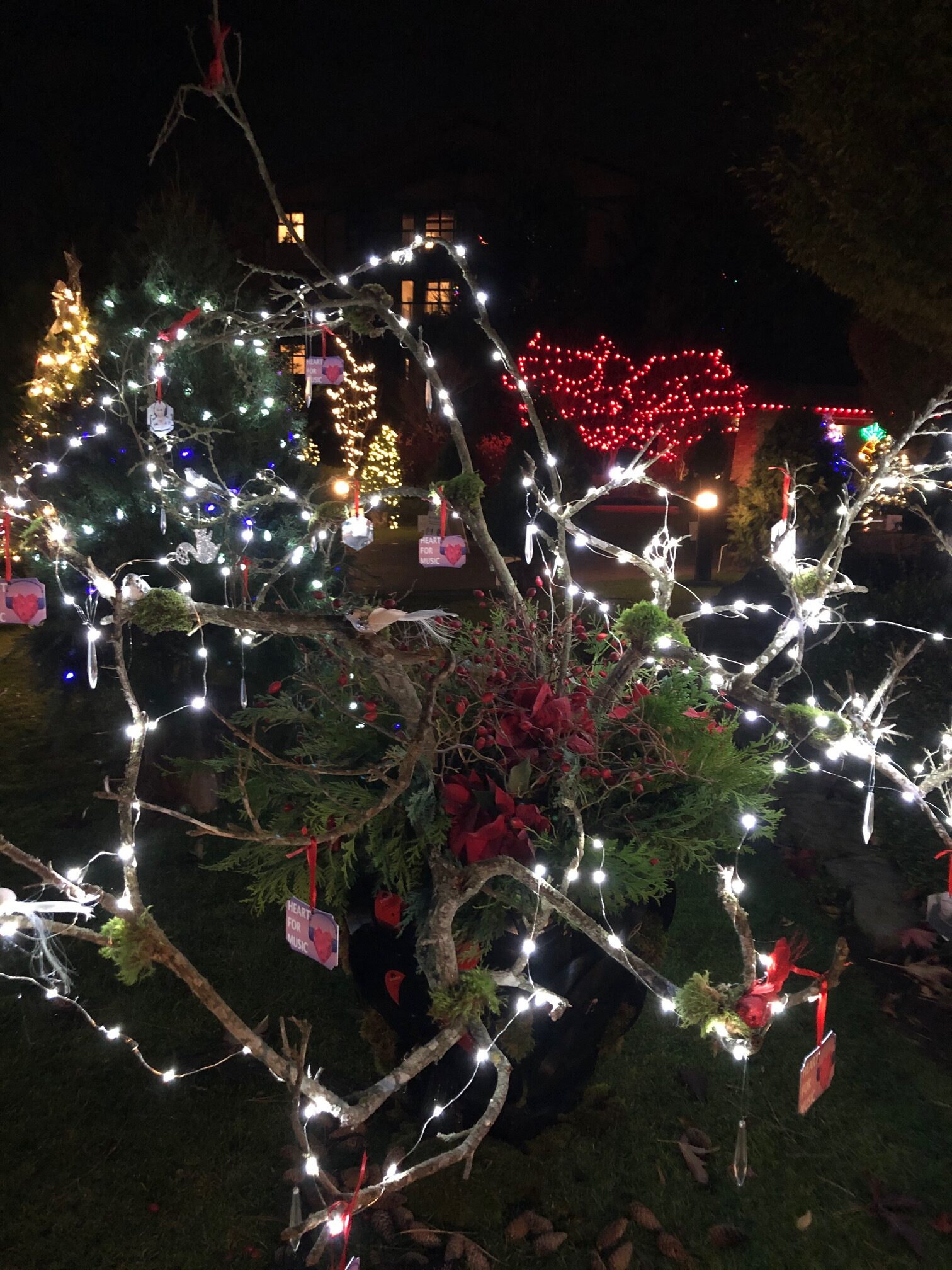 About Tsawwassen Spring 2020 Festival of Lights
The sponsorship of the Christmas trees on beautiful Tsawwassen Springs golf course will raise funds for Delta Hospital and Community Health Foundation to purchase a new much needed Colonoscope.
This family friendly community event is a wonderful opportunity to wander through the beautifully decorated forest of trees and spread infectious spirit and the goodwill of the holiday season.
More information on the Tsawwassen Springs 2020 Festival of Lights click HERE.