BC Children's Hospital and Rick's Heart Foundation are so proud to have won the Most Unique tree at the 2018 Festival of the Trees Whistler,  what a gift. The best gift of all though, is the messages the tree contains, each ornament on the tree carries a story of recovery through addiction or homelessness. We are truly blessed at Rick's Heart Foundation to share these amazing stories of recovery and to understand how some of these stories on the tree have touched people.  It is wonderful to know this tree could help point someone in the
direction of recovery, that's the best Ho Ho Ho gift ever, one heart at a time.
Santa's sleigh will take them to recovery, Ho Ho Ho
Donate Now to Help the Mission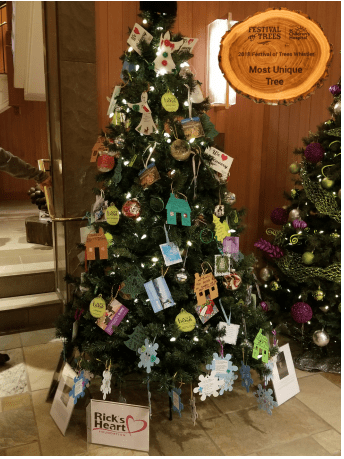 Contact us
To learn more about how you can help the mission of Rick's Heart Foundation.
Contact us with the button below.