There is nowhere throughout Surrey, B.C where you will not find the impact of Rick's Heart Foundation, we are passionate about local Community. 
Rick's Heart Foundation recognizes the dire impact of poverty, particularly on children and the long ranging affects it can have on their future years. In Surrey we have a 29% poverty rate.  That means that thousands of children go to school every single day hungry.  How can a child learn when the pain of hunger is rumbling in their tiny stomachs, it is impossible.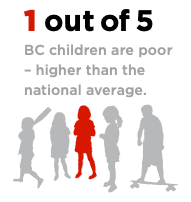 The 2016 B.C. Child Poverty Report Card reveals that 23,480 children live in poverty in Surrey. That's a child poverty rate of approximately 21 per cent, higher than the national average of 18.5.
When you take your children or grandchildren to a park and see an equipment box filled with items to use at the park – that is yet just another program Sponsored by the Foundation. 
Rick's Heart Foundation is sponsoring Backpack Buddies at LA Mathieson School – this project will ensure that dozens of children go home every weekend with a backpack of food to see them through the weekend.  No child in anywhere should go to bed hungry.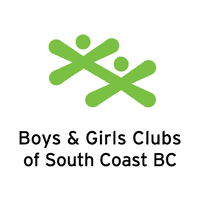 The Rick's Heart Foundations is a proud and active sponsor to the Boys and Girls Club. And well as the Naskarz Program. Naskarz founded by Tim Houchen of the VPD has become an award winning program designed to promote inclusivity of young people who have struggled with past risky behaviors and give them the opportunity to actively engage in automotive, social and educational activities.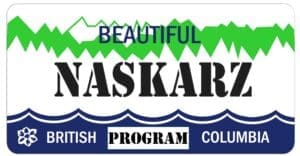 We have the second highest overdose death rate next to Vancouver in all of Canada.  The impact of addiction impacts every one of us.  We have a medical and social crisis impacting our Country.  Whether it is a loved one struggling with this horrific disease, or a friend or neighbor, the impact affects us all.  In our homes, on our streets, in our workplace and on our highways.
"The first question which the priest and the Levite asked was: 'If I stop to help this man, what will happen to me?'
But…the good Samaritan reversed the question: 'If I do not stop to help this man, what will happen to him?"
―Martin Luther King Jr.
Rick's Heart Foundation is a huge advocate and supporter of the John Volken Academy in Newton.  JVA has been instrumental in helping young adults struggling with the disease of addiction and giving those individuals the tools to live the wonderful lives they deserve and with the necessary academic and employment skills to lead healthy and independent lives.
Those currently battling addiction or going through a rough patch, Rick's Heart Foundation is a vocal supporter by donating over 100,000 healthy breakfasts through Surrey Urban Mission in Whalley. As well as supporting several accredited Recovery Programs.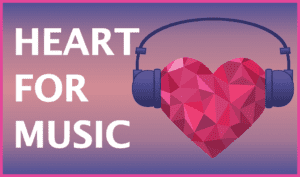 We have recently completed a pilot project with the Non-Profit Long Term Seniors Care Home – Kinsman Lodge in Surrey.   Through this project Rick's Heart Foundation supplied noise cancelling headsets and IPods though out the facility.  Each IPod is contains the music that means something to each elder. It is particularly therapeutic to those elders struggling with dementia and Alzheimer's Disease.  Music is profoundly linked to personal memories.  Our brains are hard-wired to connect music with long-term memories.  Research has found that a daily "dose" of one's favourite songs is effective in decreasing anxiety, agitation, altercations and can even improve swallowing, attentiveness and a willingness to accept care.
We have offered this gift of music to 10 long-term senior care homes though out Surrey including every Non-Profit.  Our goal is to have this project completed and enjoyed by our deserving elders in these care homes before the end of 2019.
Supporting Homeless Shelters through Soap For Hope partnership, bringing much needed hygiene supplies and bedding.
Rick Diamond of Diamond Delivery and Rick's Heart Foundation loves Surrey.  It is a community he gives back to every single day in gratitude.
Together we can help those struggling in our community.