Rick's Heart Foundation was proud to partner with Westminster Lift this month to donate a pallet jack to Compassionate Resource Warehouse. The pallet jack was used to send supplies to refugees in Jordan. 
Compassionate Resource Warehouse does incredible work
Our amazing volunteers put together 325 bed packs, thousands of bars of soap and hundreds of lit
res of shampoo, body wash and body lotion. 
This container was sent with an incredible organization that we work closely with.
Compassionate Resource Warehouse
does great work. What we love the most about Compassionate Resource Warehouse is their volunteers and the atmosphere of their warehouse – especially on load day. Everyone works hard to get as much stuff into these containers as possible. The recipients get such a great amount of needed supplies.
The 500th Load

This was an extra special day, as it was their 500th load! Congratulations
 to Compassionate Resource Warehouse on all your great work and for helping so many people in the world. The supplies sent in this shipment supported a church in Amman Jordan which is supporting those displaced by war or persecution, including the following:
300 Iraqi Christian and Syrian refugee families

300 widows and people with special needs 

200 other community families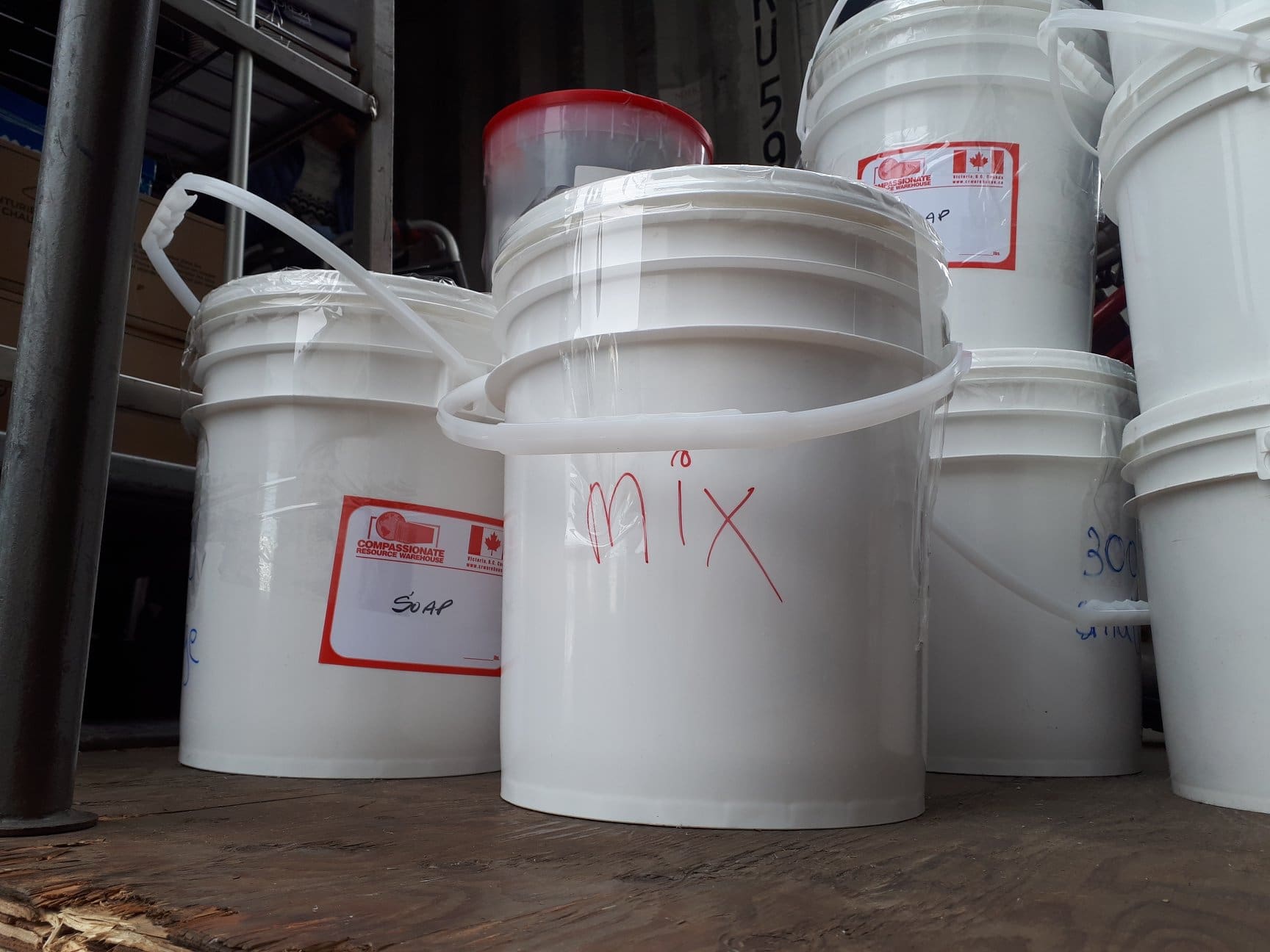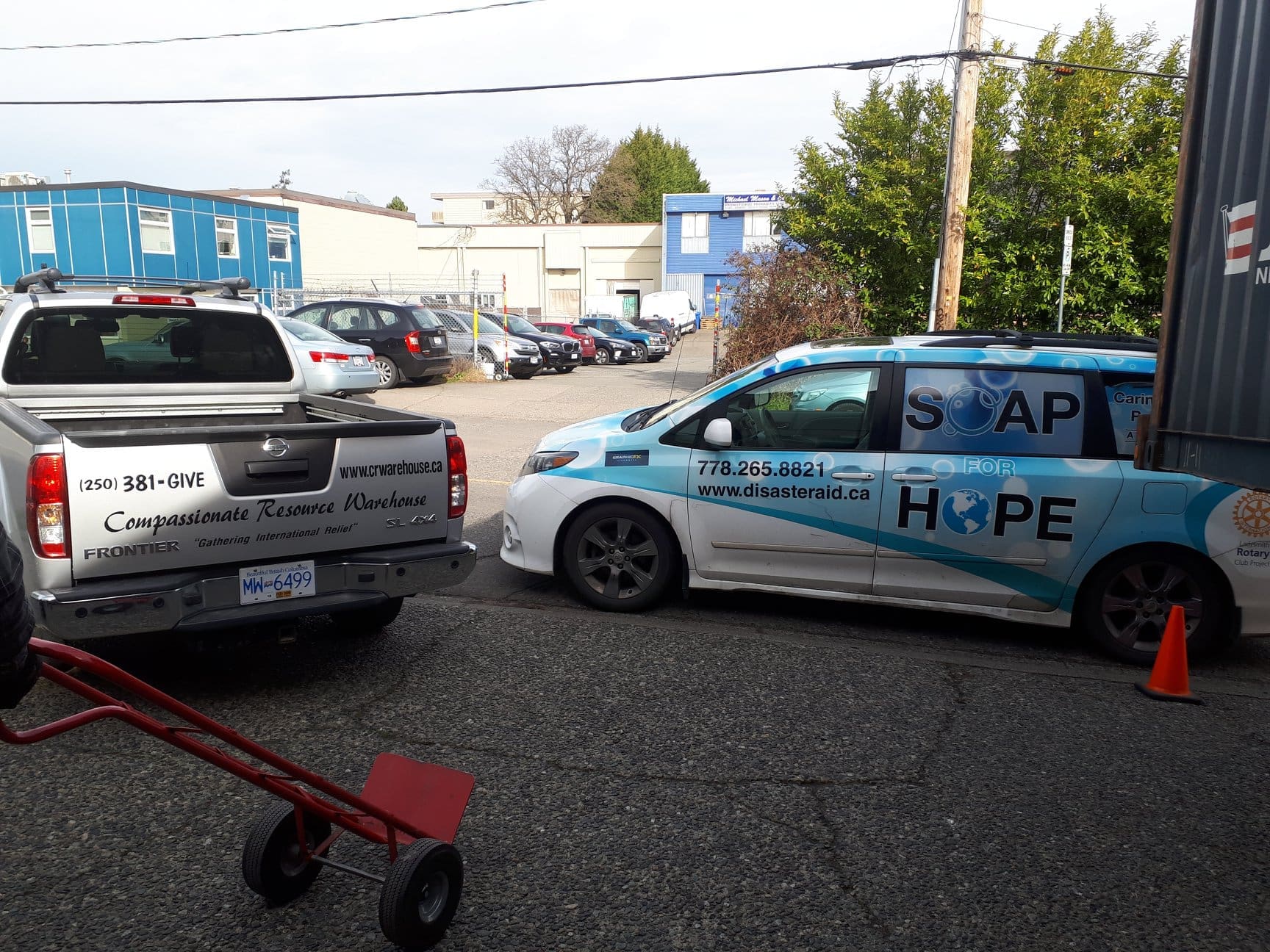 Since launching in 1999, Compassionate Resource Warehouse (CRW) has collected, processed, packaged and shipped a variety of donated goods and equipment to responsible charities and other groups around the world. These goods are distributed free of charge to people in need and provide opportunity and hope.
The CRW is dedicated to helping others by sharing our cast-off abundance and wealth with those not similarly blessed. Their society has a superabundance of stuff that continues to have a useful lifespan. We gather these surplus items from our region and add them to new items crafted and donated by volunteers across Canada. All these goods, which may include quality medical equipment and supplies, clothing, linens, educational materials, tools, sewing machines, toys and bicycles, are carefully loaded into 40-foot containers and shipped. All items shipped are clean, appropriate and in good repair.
CRW ships container loads in response to a request from qualified organizations abroad. This process means we don't send unneeded or unsuitable supplies. It also prevents the goods from ending up in the black market. Since 2000, when we sent our first container to Honduras, we have transported more than 480 containers to schools, hospitals, orphanages, homes for the disabled, church groups and to specific regions struck by natural disasters. More than 70 countries have received CRW shipments. Recent recipients include organizations in Haiti, Laos, Ghana, Pakistan, Thailand and Libya.
Grateful for our dedicated volunteers
The CRW is an all-volunteer organization and reflects the generosity and community spirit of Victorians and many others in Canada. Faithful, dedicated volunteers from many backgrounds and experience collect, sort, clean, repair and load all the items that are shipped overseas.  Similarly, our board of directors and staff receive no pay for their work. This approach allows us to devote the funds we collect for repair, storage, transportation, shipping and fulfilling the requests from those most in need. Occasionally, when the need is great, we add purchased dehydrated foods to our shipments.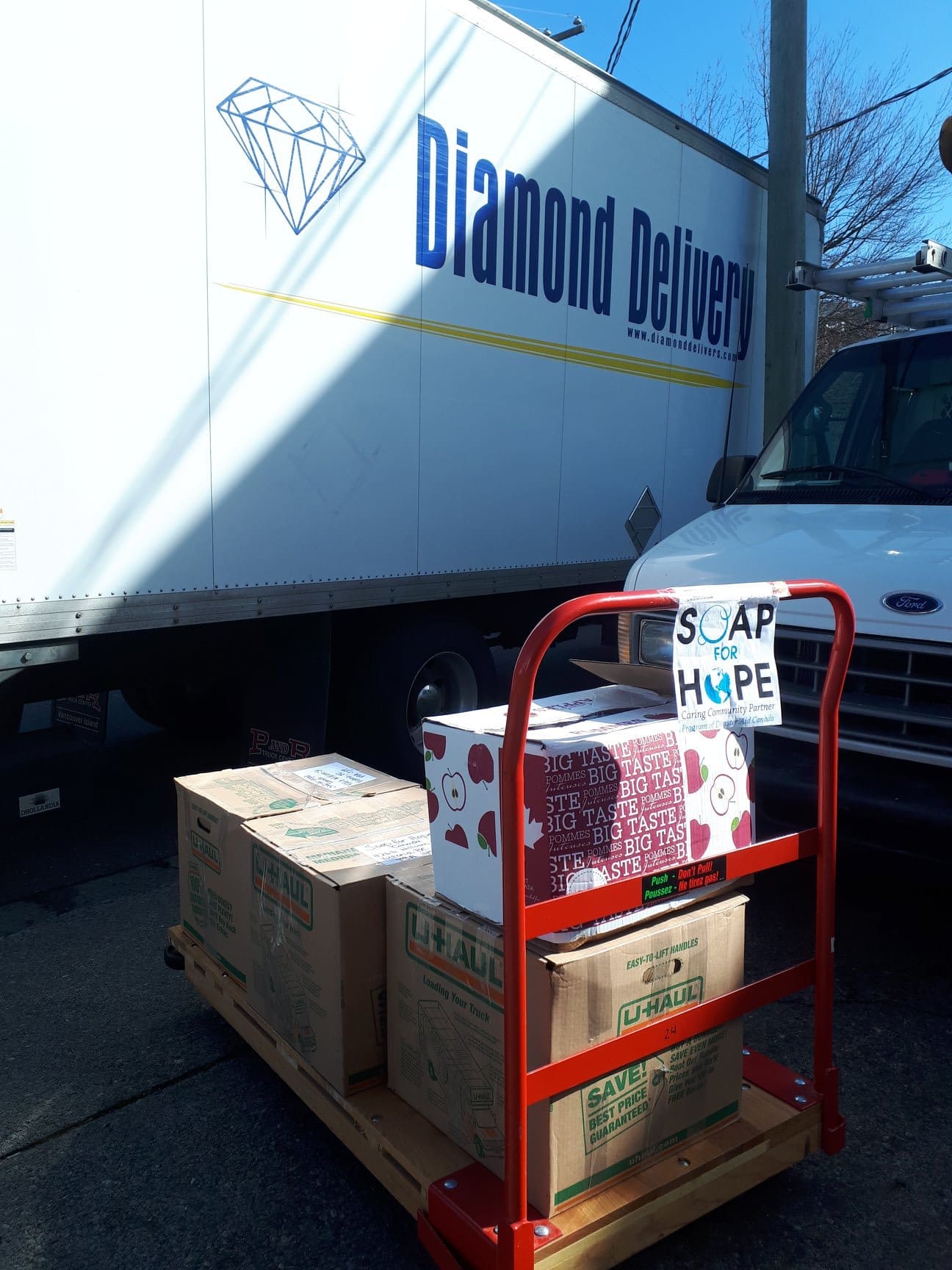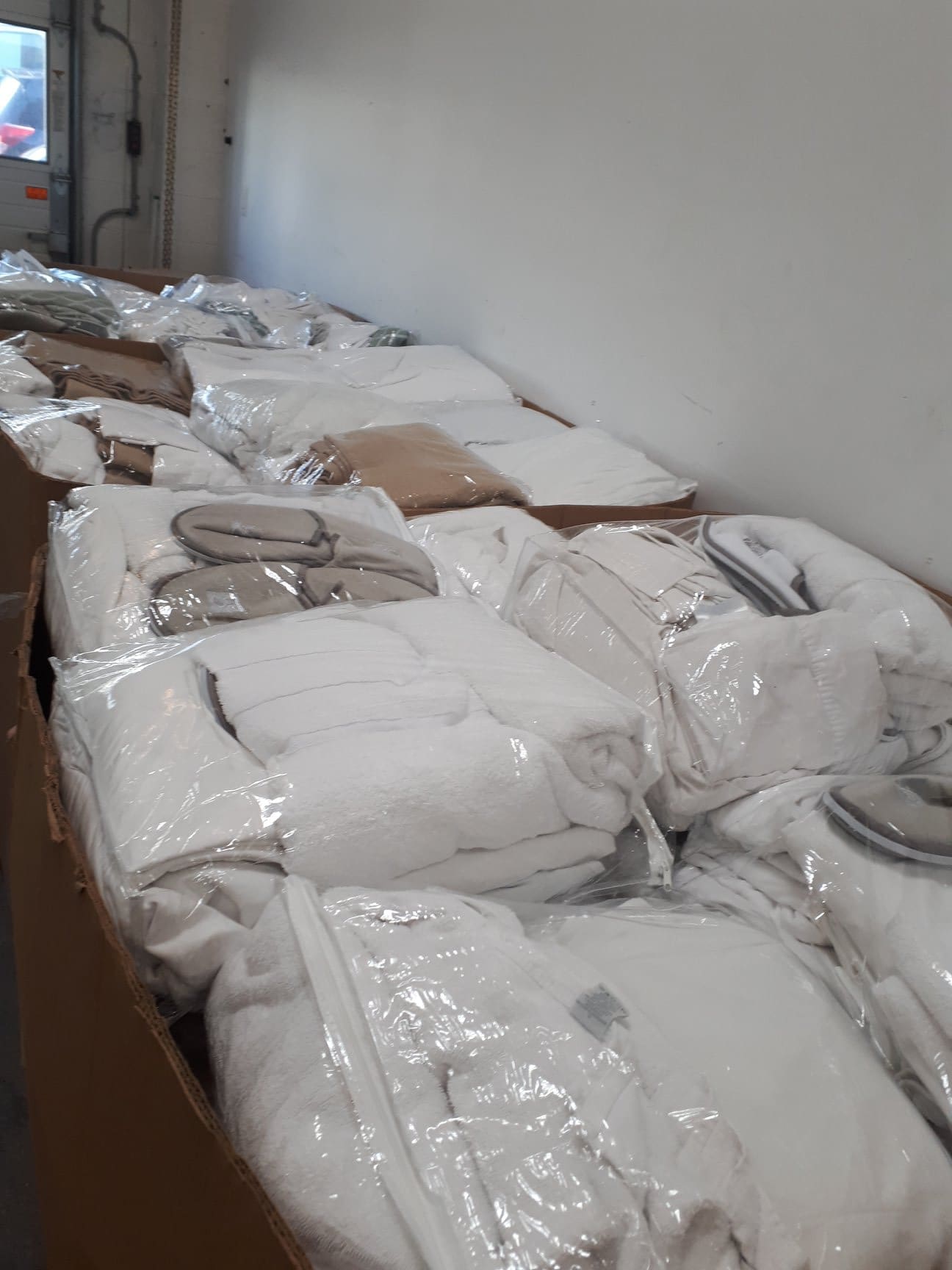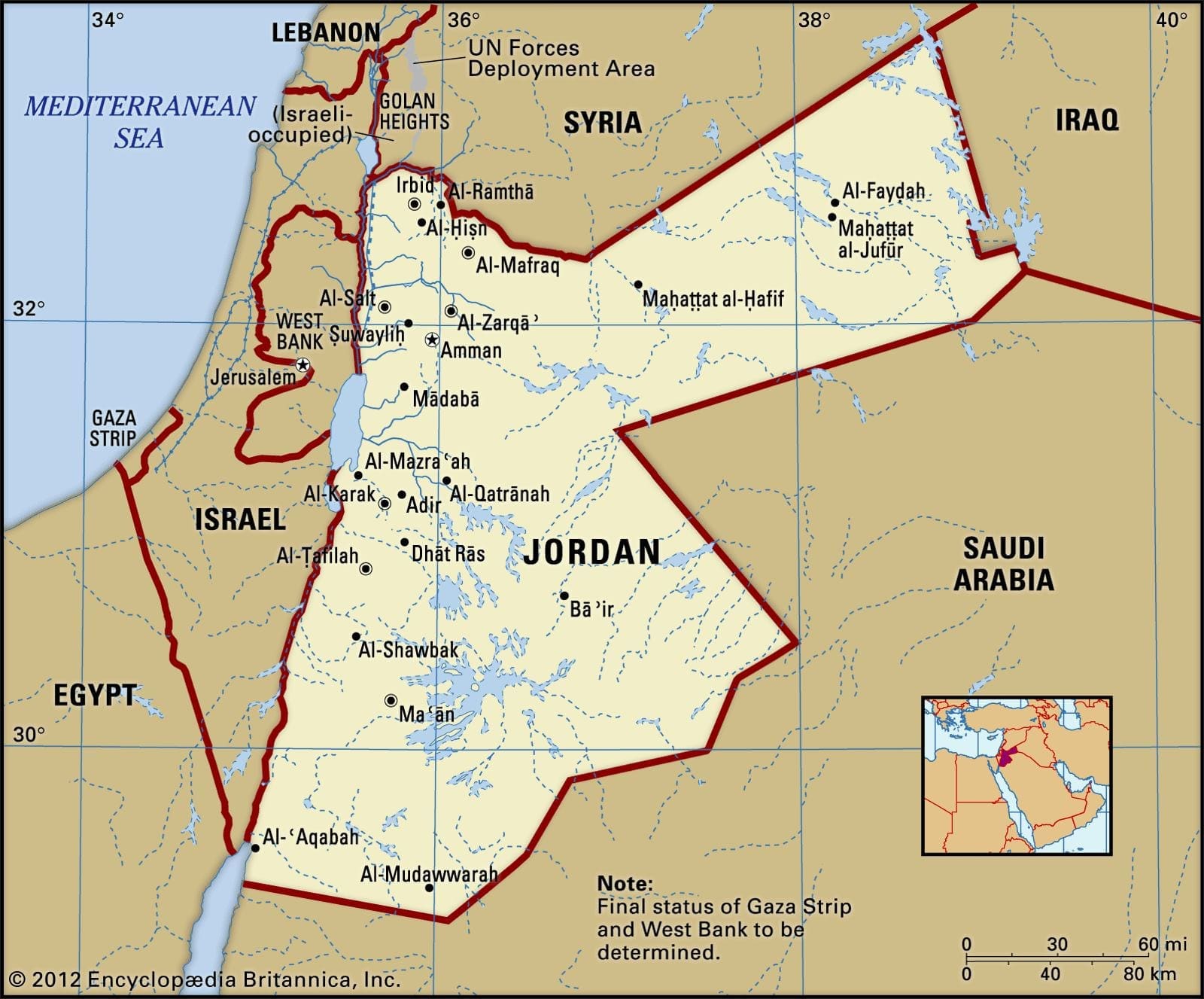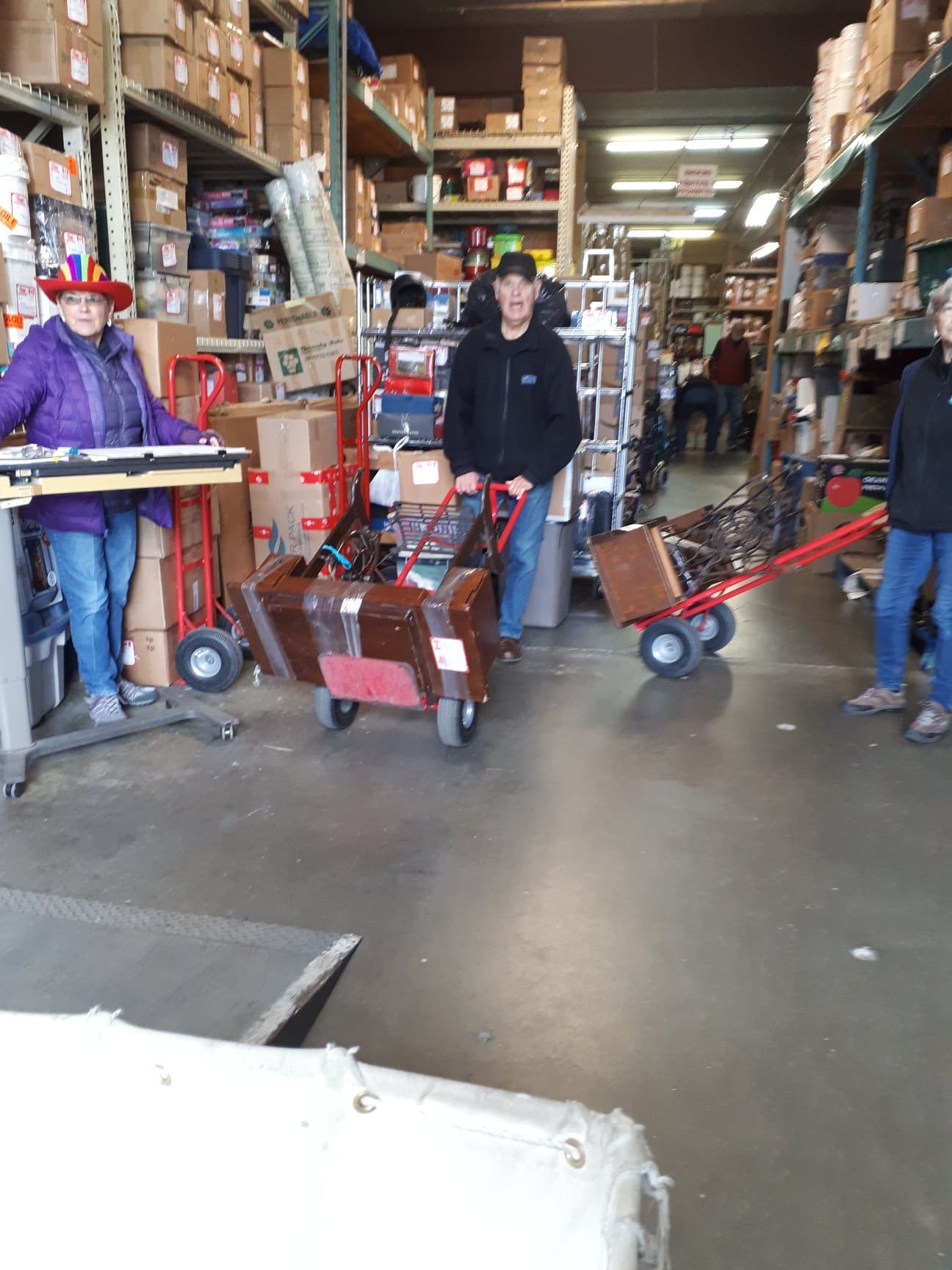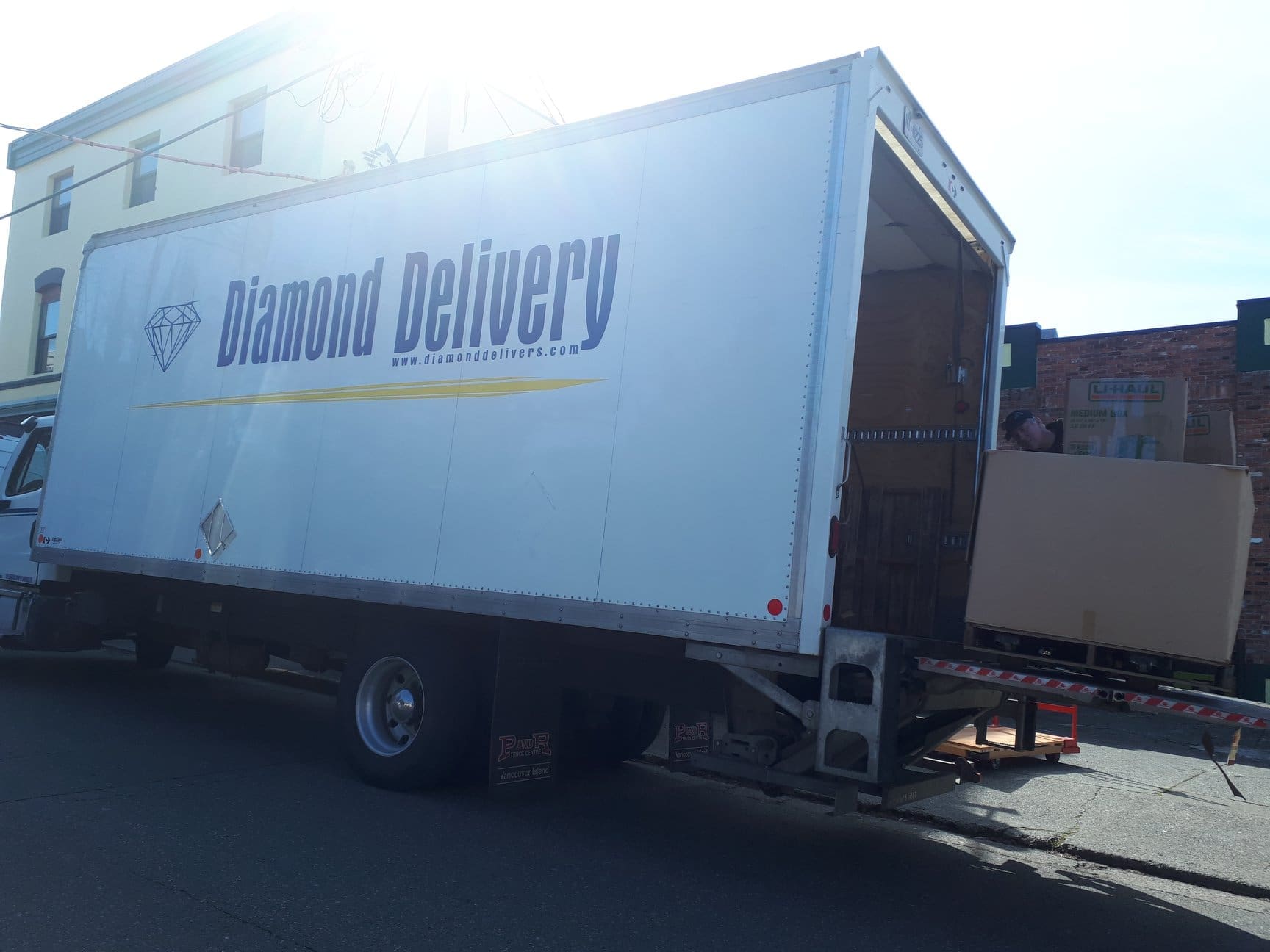 Learn more about Compassionate Resource Warehouse
To learn more about Compassionate Resource Warehouse, visit their website linked above. Rick's Heart Foundation is proud to support many registered charities in Canada like the CRW.
Check out our past work in Our Impact page and learn how you can donate today to help us keep going!