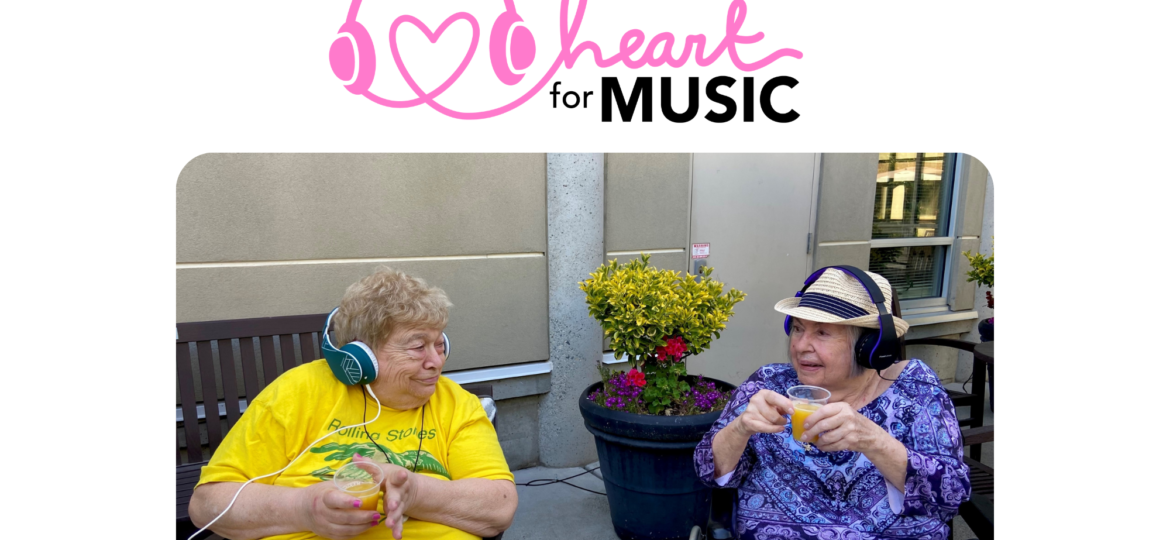 Happy last days of Summer, everyone!
As we bask in the warmth of these sunny days, it's time to celebrate the harmony of music that resonates through our lives. This season marks a special time for the Heart for Music Program, as it continues to extend its reach across Canada, from British Columbia to Manitoba. Through donations to new locations each month, the program has been able to make a significant difference in the lives of seniors residing in care homes. Let's delve into the heartwarming impact stories and explore how you can get involved this summer to bring the gift of music to even more seniors!
Extending the Reach of Heart for Music:
Enriching lives, one playlist at a time throughout the Spring, the Heart for Music Program has been steadfastly working to offer its generous donation initiative to care homes in Manitoba, Saskatchewan, and Alberta. Thanks to the support of compassionate individuals like you, the total number of donations received has reached an incredible 178!
This means the program can touch the lives of thousands of Canadian seniors, providing them with access to personal, impactful music.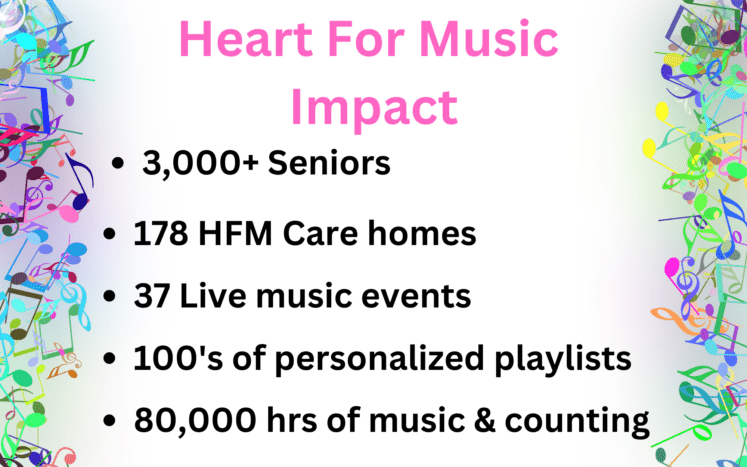 Melody and Togetherness: These summer months have seen plenty of live events in various care homes in the lower mainland and it has been a joy to hear live music and spend time together with friends and family in the sun. We are also happy to announce that we reached a milestone of the Heart for Music program impacting 100 care homes in BC!!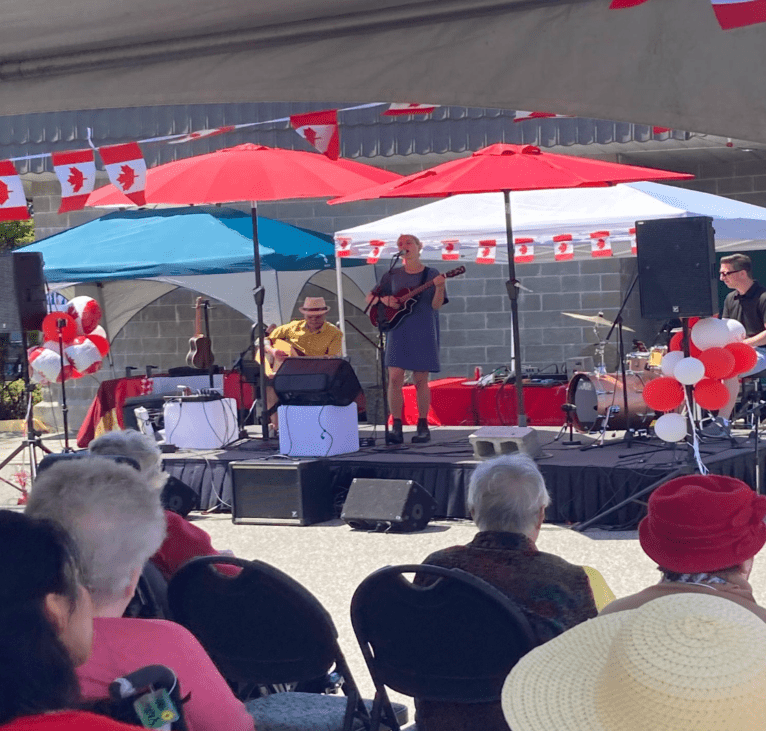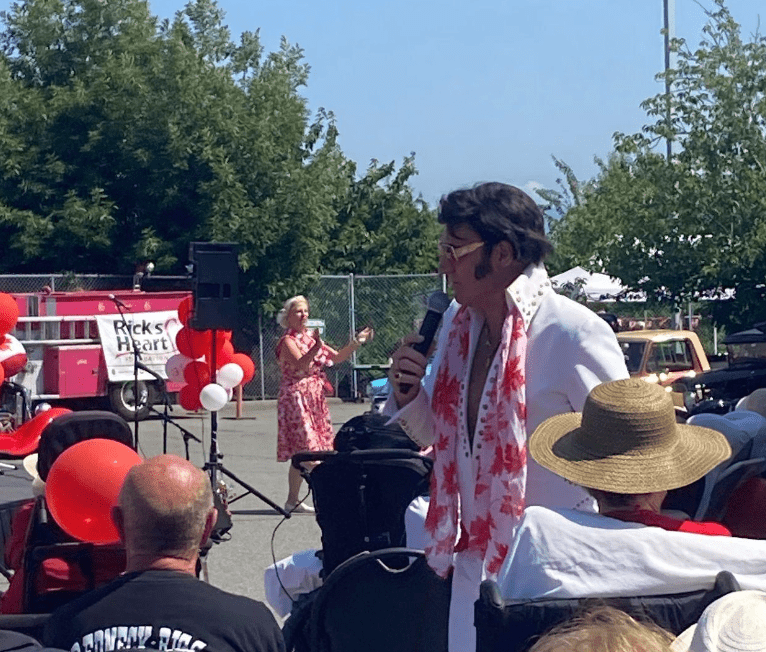 The Impact and Excitement:
As the Heart for Music Program continues to grow and flourish, the impact it has had on seniors' lives cannot be overstated. The testimonials from care home residents, families, and staff speak volumes about the transformative nature of this program. Seniors who were once withdrawn or struggling with feelings of loneliness have found a renewed sense of joy and calm through music sessions.
Creating Joyful Moments:
The impact of the Heart for Music Program reaches beyond numbers and statistics. Through collaboration with recreation therapists, music therapists, and dedicated care staff, the program has succeeded in delivering personalized music experiences to seniors across the country. The joyous moments experienced by residents are immeasurable, as they connect with cherished memories and emotions through the musical soundtrack of their lives.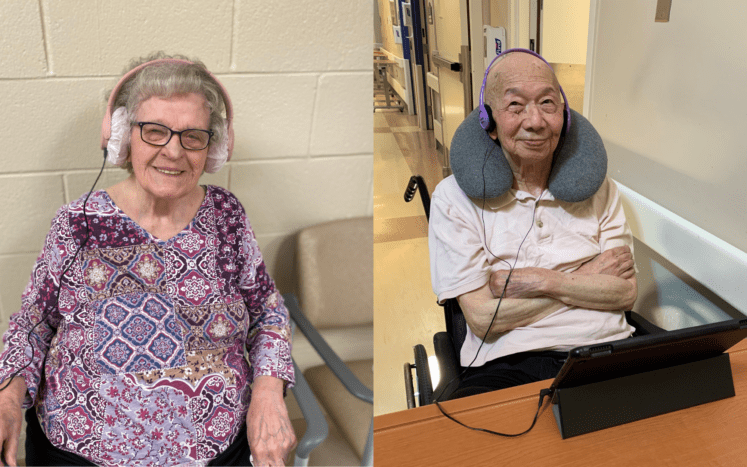 We are so grateful for the huge response we have had to this music program, and the dedicated staff members at care homes throughout BC-MB who have brought this program to their senior residents. As Heart for Music has launched in 178 locations, the need for personal music equipment at local care homes has become more evident. You can be a part of bringing music to seniors by donating below.