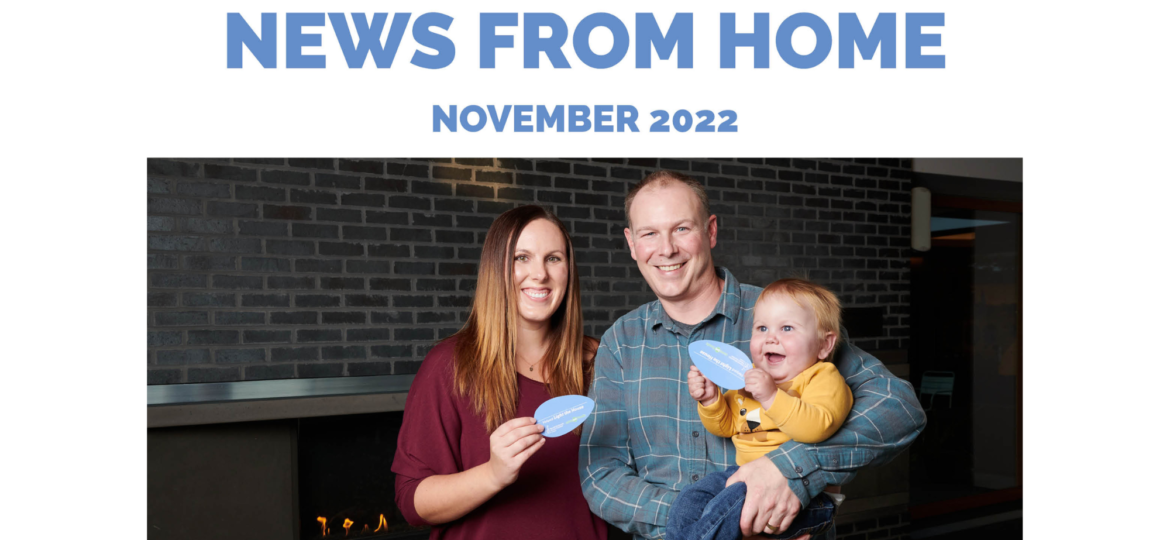 Rick's Heart Foundation is blessed to be a sponsor for the Ronald McDonald Family Room at Surrey Memorial Hospital. Ronald McDonald House BC & Yukon cares for families of children whose health needs take them far from home and keep families together, providing comfort, compassion, and a sense of community when it matters most. Read the November News From Home below.
It's almost time to Light the House!
Hi Rick's Heart Foundation,
This Fall our families have been able to enjoy many familiar traditions, even while they are far from home.
Families enjoyed the chance to sit down together for Thanksgiving dinner including turkey and all the trimmings.
At the House and Family Room, we hosted Diwali celebrations with festive crafts and meals.
Halloween was in full swing at the House, and families enjoyed a trip to the pumpkin patch, pumpkin carving, and a Halloween scavenger hunt and spooky movie night. As one mom said, "I felt like I needed to make celebrations extra special for my girls since we are away from home – but you guys do such an amazing job of making everything feel special for us here!"

As the holiday season approaches, we look forward to many more cozy celebrations with family and friends here at the House – all made possible by generous supporters like YOU!
In this issue, we invite you to meet a mom staying at RMH BC who has warmed all our hearts while staying with us in the past months. Also, we share exciting ways that you or your group can make a difference to families who are calling the House home this holiday season.
As always, we love to hear from you. Please send us a message, share your RMH BC story, or just say hi!
Meet Thanh Nguyen
RMH BC Mom and Legendary Home Cook from Prince Rupert, BC
When 17-year-old Brandon Le was diagnosed with Leukemia and needed a bone marrow transplant, his mother Thanh feared for the worst.
On top of her fears for her son's health, she learned that his treatment would take place in Vancouver and that they would need to relocate for a few months. While her husband and elder son stayed behind in Prince Rupert to work, Thanh found herself alone – until she found a new community of families at RMH BC.
Since checking into the House in July 2022, "Mama Thanh" as she is lovingly known around the House has proven that food is love, and that the supportive community that families create at Ronald McDonald House is truly priceless.
Help Light the House for families at RMH BC & Yukon
Gift a Family the Tradition of Decorating a Tree
Help a family make special holiday memories together by sponsoring one of the 20 trees in the House. With a generous $2,000 donation, you or your group can take part in the festivities by sending your own ornaments for a family to trim your tree, sharing memorable moments together.
On December 1st, our families, volunteers and staff will officially kick off the holiday season by lighting all 20 trees.
Discover More Ways to Light the House
1. Donate to the House in honour of that friend or relative who wants to do something different this Holiday Season, or in honour of a valued client in lieu of gifts or parties.
2. Check out our Wish List or Virtual Wish List to help make families' wishes come true this Holiday Season.
3. Get involved with your colleagues with our variety of corporate giving opportunities.
Did You Know?
Our Ronald McDonald Family Room at Surrey Memorial Hospital has fully re-opened for drop-in visits and wellness activities! At the Ronald McDonald Family Room, families with a sick child in the hospital can take a break with the same wellness activities available to families at the House, such as Family Meals, haircut days, and cuddles with a therapy dog.
Over the last 3 months, the Family Room has
welcomed 2,593 family visits!
Featured Below: Volunteer Harleen prepares a delicious pancake breakfast. This weekly program has been a big hit with families!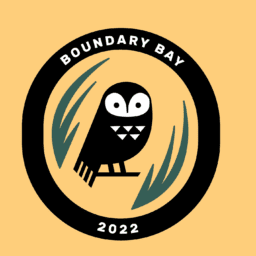 Boundary Bay Marathon
Presented by McDonald's
November 6, 2022
Join us for the last Boston Qualifying Course of the year, all in support of RMH BC! This beautiful oceanside course features no hills but flat, stunning views while you run. You can also take your race to the next level by fundraising for RMH BC. Learn more or contact us for volunteer opportunities.

Giving Tuesday
Tuesday, November 29
Watch your inbox for a special opportunity to make your end-of-year gift go even further in support of families at RMH BC & Yukon.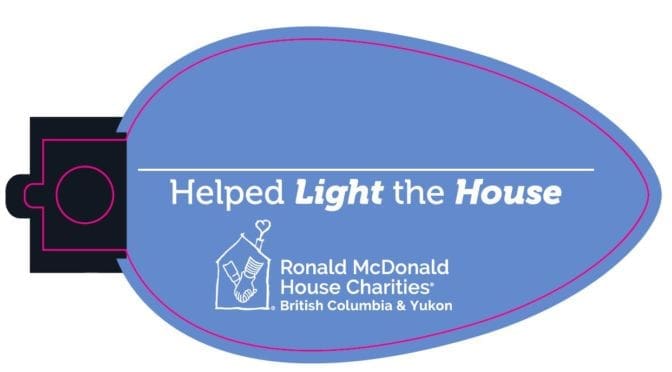 Light the House at Save-On-Foods
December 1 – 14
Watch for Light the House bulbs at your local Save-On-Foods! You can help make a difference to families at RMH BC by making a donation at the till. Thank you to Save-On-Foods for supporting Ronald McDonald Houses across Western Canada this December.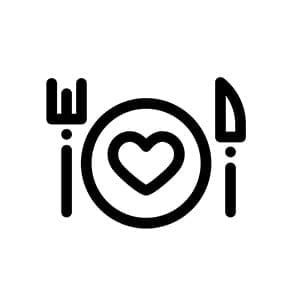 1st Annual Miracle on Okanagan Gala
Saturday, December 3
The Laurel Packinghouse
This volunteer-run event benefits both Delivering Sunshine and Ronald McDonald House BC & Yukon. Get out that black tie and join us for an evening to remember including inspirational local stories, dinner and dancing, and live auction. Learn more.
We are hiring! Our success depends on the talent and commitment of our people; at the House and the Family Room, we are always on the lookout for exceptional individuals to join our team in a variety of roles.