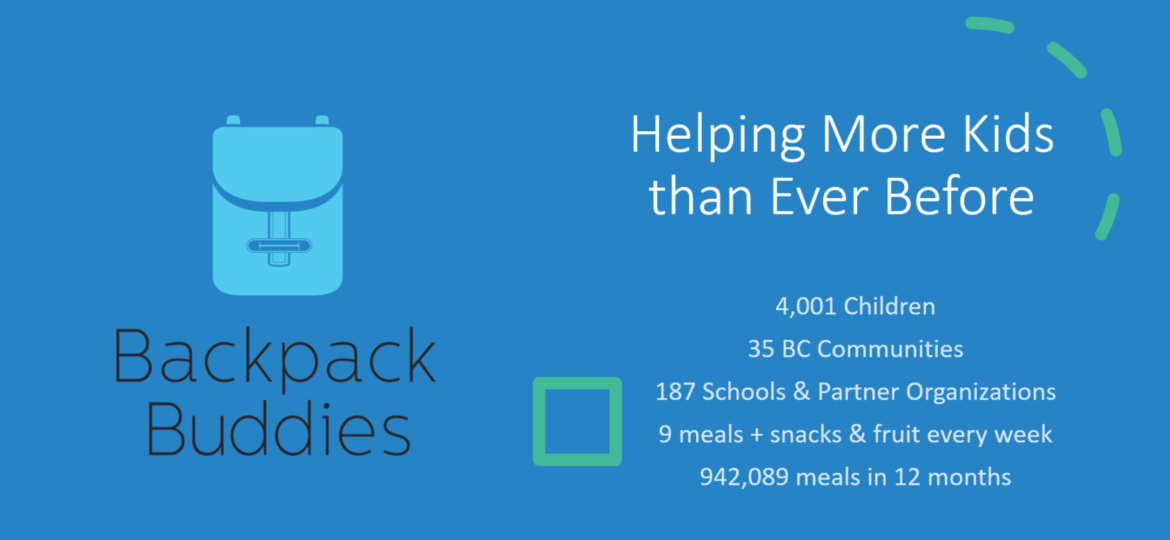 In BC, thousands of families struggle to put food on the table every day and hunger can set a child back for life. Backpack Buddies is tackling childhood hunger in BC by putting food directly into the hands of those children who need it most. We couldn't do it without you. 
Backpack Buddies' weekend meal program is delivered to
vulnerable BC children who do not have secure access to food at
home. Many families depend on school meal programs, but these
programs only exist during the week. Many vulnerable children
dread the weekend. When they leave school on Friday, they may
not eat again until school starts again on Monday. This is the
'weekend hunger gap.' 
Backpack Buddies addresses this crisis by filling backpacks for students in need every Friday with food for the weekend. In response to the COVID-19 pandemic, we grew from supporting 1,350 children in March 2020 to providing weekly meals for 4,000 children just a year later. We also increased the amount of food each child receives. Through their school or through a community organization, each child receives nine meals, snacks, and fruit – enough food to last the entire weekend plus a little extra.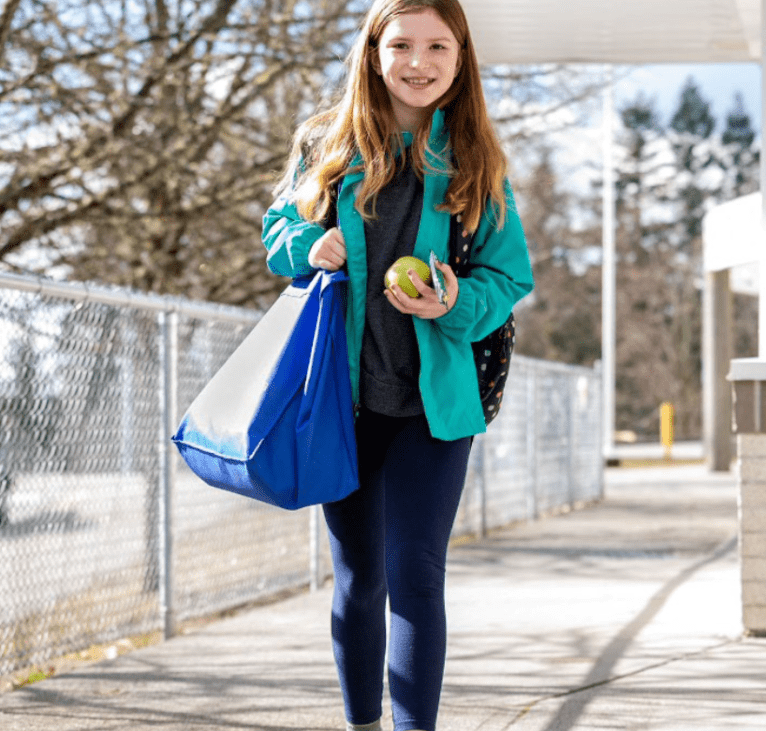 RICK'S HEART FOUNDATION HAS BEEN WITH US EVERY STEP OF THE WAY DURING THE PANDEMIC,
HELPING US TO DELIVER 15,550 BAGS OF FOOD WITH 140,000 MEALS!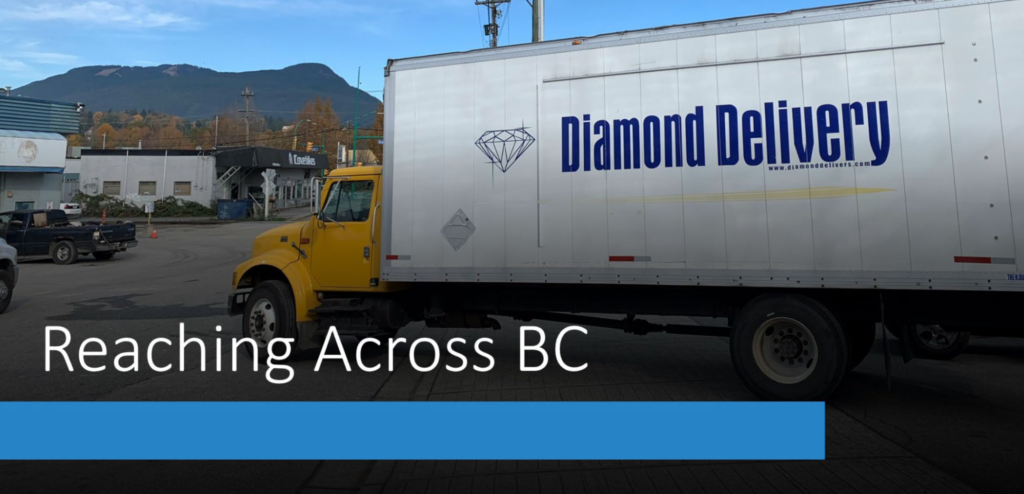 Over the last year, Backpack Buddies was expanded to 187 schools and community organizations in 35 BC communities in the BC Lower Mainland, Fraser Valley, Sunshine Coast, Vancouver Island, Kootenays, Fraser Canyon, Central Coast, and in the far north in Stewart. In the last 12 months, we filled 116,978 backpacks with more than 942,089 meals delivered to schools and community organizations.
Rick's Heart Foundation helped to us to reach 745 children on Vancouver Island with the food they needed to make it through the weekend, coordinating Diamond Delivery to transport:
 2,110 meal bags with 10,550 lbs of food to Victoria
 6,400 meal bags with 32,000 lbs of food to Port Alberni
 4,866 meal bags with 24,330 lbs of food to Campbell River (some of which went on to Gold River)  2,124 meals bags with 10,620 lbs of food to Courtenay
Last year, Backpack Buddies increased the size of the meal bags from 6 to 9 meals to make sure each child had a full weekend of food with snacks and meals to last from Friday after school through until Monday morning. Children in the Backpack Buddies program are often home alone and need to prepare food by themselves. They may have very limited access to a microwave, stove, or oven. In a Backpack Buddies meal bag, they will find food that is easy for them to prepare on their own like oatmeal that just needs hot water added or food that is ready to eat like single serve packs of tuna with crackers.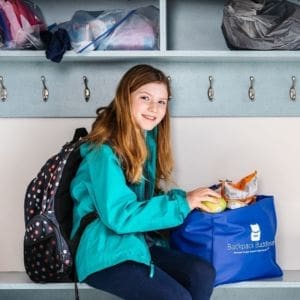 Backpack Buddies eliminates barriers to food security by making food accessible directly to children who need it. We are
rethinking the food distribution system and lack of access to food so that kids have direct access to the food they need.
We are addressing lack of available food in remote communities. We are helping families who struggle with addiction,
health, and other issues that limit their children's access to food. This program provides a direct route to put food
directly into the hands of children. 
Thank you, Rick's Heart Foundation, for your generous support in helping us do so.