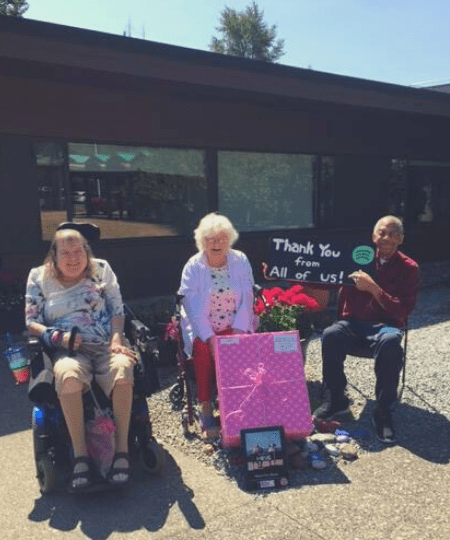 The Heart for Music Program has been successfully delivered to 44 care homes throughout BC! 850 seniors currently have access to personal, familiar music through one-on-one sessions and group sessions. This summer we have worked with 7 local music groups to bring 15 live, outdoor music events to our current care homes!  
2021 has seen us expand the program into 27 new facilities! This brings our total to 44 facilities, who have worked incredibly hard during this pandemic to bring music to their residents.
Kinsmen Lodge
Zion Park Manor
Elim Village
George Derby
KinVillage
Czorny Alzheimer Centre
Village by the Station
Carelife Fleetwood
Hawthorne Senior's Care 
Evergreen Care 
Arrowsmith Lodge
Glacier View Lodge 
Hillside Village 
Pioneer Lodge
Pine Grove Place
Delta View Habilitation Centre
Delta View Lifestyle Enrichment Centre
Foyer Maillard
Bailey House
St. Michael's Centre
The Views at St. Joseph's
Kiwanis Lodge
Kiwanis House
Villa Cathay
Little Mountain Place
Yaletown
Columbus Residence
Chalmer's
Louis Brier Jewish Aged Foundation
Langley Lodge
New Vista
Good Samaritan Heron Grove
Maplewood House
MSA Manor
Louis Brier – Weinburg Residence 
Adanac Lodge
Finnish Canadian Rest Home Association
Anonymous
Rosewood Manor
Eden Gardens
Guilford Senior's Village
St. Jude's Anglican Home
Langley Memorial Hospital
Weatherby Pavilion – PAH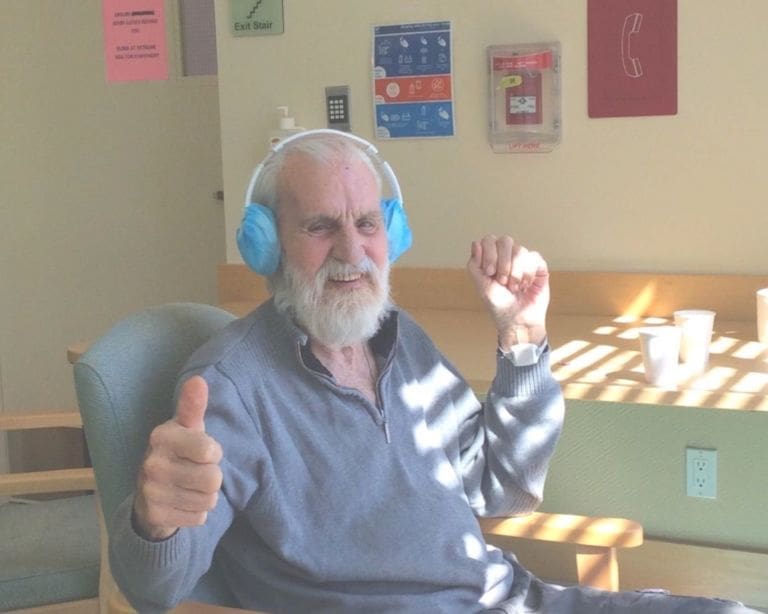 Program Expansion:
Donated iPods and funds have been distributed to facilities that are expanding their program, including Czorny Alzheimer's Centre and Pinegrove Place. 
It has been an absolutely gorgeous summer for our socially-distanced events! 7 music groups brought lively performances to seniors and staff throughout BC, including one island event. This summer two generous retired bus drivers drove our pink firetruck to most of our events, providing joy to residents and staff. Our summer student worked with volunteers and care home staff to streamline and expand our events, making them a huge success! 
We could not do our events without our incredible volunteers! Thank you Anson for your work making HFM buttons and running events! Thank you Gary and Johnny for giving your time to drive our firetruck around for seniors and staff's enjoyment! 
The management, care, and recreational staff at our affiliated care homes have worked incredibly hard to both implement the Heart for Music Program, and to bring live, outdoor music events to their residents! We are amazed and inspired by their commitment to their care, and their love of music. 
44 BC Facilities
8 Communities across BC
 1400+ seniors
15 Live Music Events
75,000 hours of music
38 Spotify Accounts
235 Tablets
237 Headsets
83 Speakers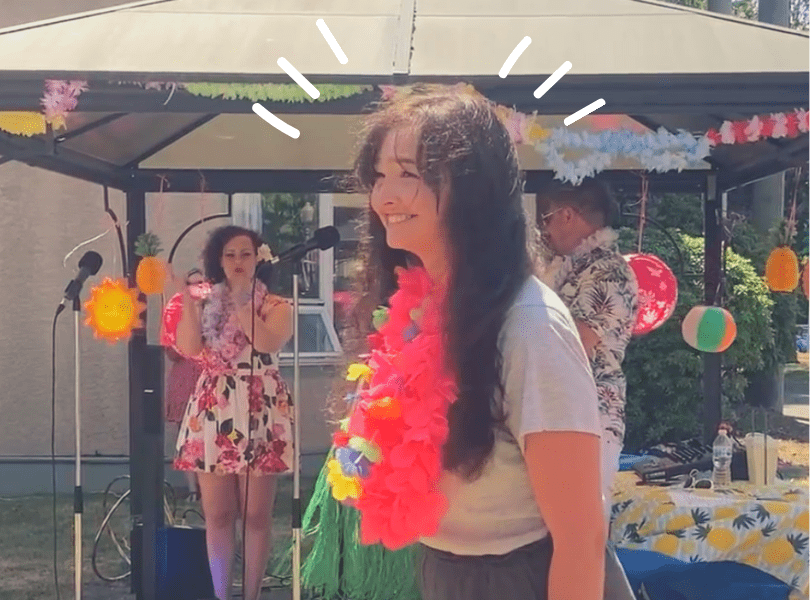 These summer events would not have been possible without our summer student and event planner, Natasha Mihell! She planned and hosted all our summer events from June-August 9th. Natasha built a beautiful social media presence for the program, and aided with the expansion of Heart for Music into new facilities. You will be missed Natasha, and all the best!
If you want to get involved in what we are doing, we would love to connect! Donations of headphones, tablets, and iPods in good condition are welcome. For $1500 you could sponsor a care home and bring music to their residents.

See the buttons below for ways to get in contact 🙂 
Do you want to be a part of bringing safe, live, outdoor music to residents? Support both your local seniors and local musicians by sponsoring a Heart for Music Event. With a donation of $500 sponsors provide: live music, an appearance of our vintage pick firetruck, and a gift of local flowers for a care home!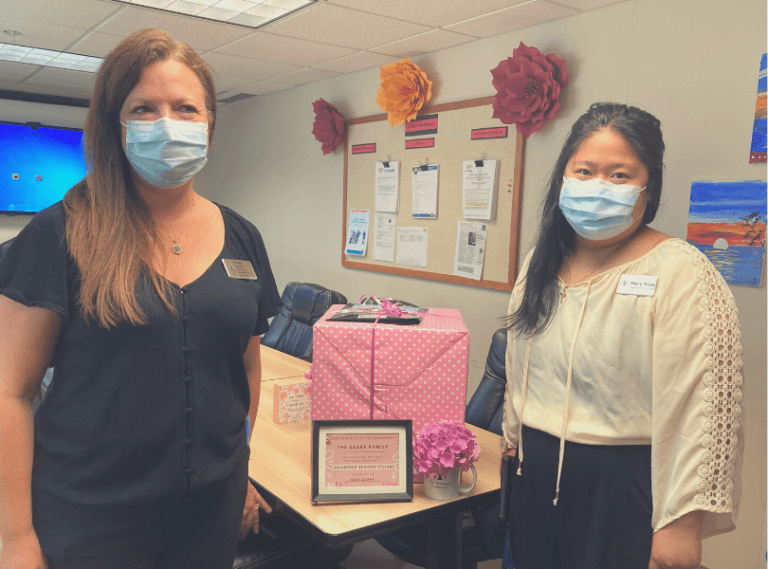 The Clark Family
A special thank you to The Clark Family for their sponsorship of Guilford Senior's Village's Heart for Music donation! Guilford received tablets, headphones, speakers, funds for a Spotify account, and assistance in setting up their equipment with personalized music playlists for their residents. Because of the Clark family's generosity Guilford's seniors now have access to constant music and joy! 
The John Volken Academy
A special thank you to John Volken Academy for their sponsorship of Carelife Fleetwood's Heart for Music Donation! Your ongoing support of Rick's Heart Foundation is touching hundreds lives, and bringing music back to seniors in long-term care.
Get Weekly Updates on our Heart For Music Facebook Page and Instagram Account!