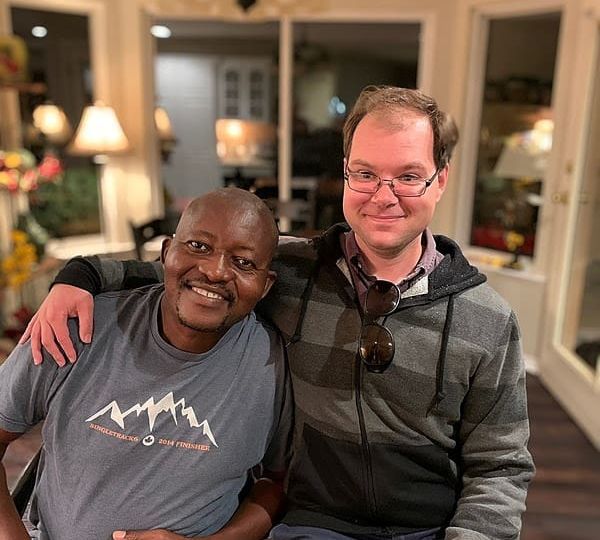 Hi team,
My name is John Hestings Mwotassubi and I was introduced to KBNF and Marj Ratel the President and Founder of the Korle-Bu Neuroscience Foundation (KBNF) back in the mid-2000s by my friend Derek Agyapong-Poku who also happens to be a board member of the associated foundation, Excellence in Africa Neuroscience and Health – Canada.
I was amazed by how much had been achieved by KBNF this far with the limited financial and human resources. It was very humbling and exciting to find an organization with a group of people with a big heart for West Africa, especially in Neuroscience Health.
In 2020 when Korle-Bu moved its operations out of the barn in Delta, the position of a part-time Manager Warehouse Operations Canada became available at the Volken Market and Furniture location in Surrey. 
I met with Rose Woller our Executive Director who took me through what the position entailed. It was an easy decision for me to accept the role because I had interacted with some of the KBNF board members in the past and I also have a passion for implementing systems to help provide solutions that make a difference.
I also spend my time providing accounting services and occasionally play the game of Golf.
I would like to thank our great team of board members, staff members and volunteers.
Together we can do great things!
– John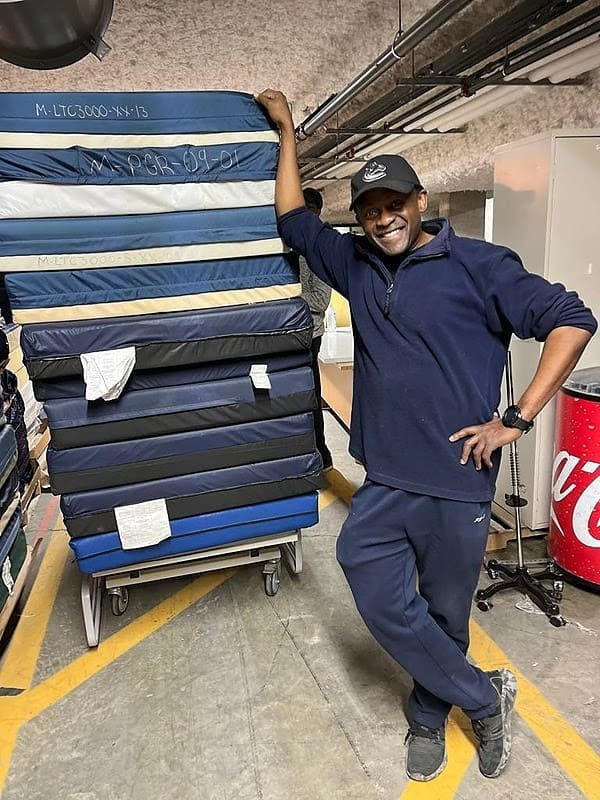 Every month we want to highlight one of our amazing volunteers and introduce you to the wider volunteer team. With varying volunteer times, we are aware that you don't always get to meet each other or have the space to learn their stories. This is a chance to meet some of your team. In 'The Spotlight' this month is the brilliant Tony Beswick.

Tony was born In Toronto, Ontario, the first child of his parents. His little sister, Christine followed 17 months later.  Tony spent the first 14 years of his life in Scarborough and then his family moved to Belleville, Ontario, about 45 minutes west of Kingston.
After school, he worked at a video store and a pizza shop, and eventually got a job cleaning at a government office. He enjoyed bowling every weekend, baseball, and sailing in the summer.  Tony also enjoys going to the theatre and he and his mother had season tickets at Stratford Festival for several summers.  He was a regular at Friendship Circle at Maranatha Church and sometimes played his guitar for them.
Covid meant that his activities stopped, and things were pretty quiet.  His father died in April 2020, and Tony had to help his mom with more of the chores around the house.  He and his mom moved to Vancouver in September 2021 with his aunt, and he has been helping at Korle-Bu ever since.
Tony has a beautiful heart to serve and help wherever he can. You can see him at our warehouse 3 days a week, moving pallets, cleaning up, taking out the garbage, and cheerfully being our "fob" – running up the ramp to the garage door to let in other volunteers who need to drive their cars into the warehouse.
He is always ready to lend a hand with a cheerful smile.
First thing every day he rinses out the coffee pot so that it is ready for a fresh brew – a little pick me up for everyone.
Tony has really enjoyed meeting new people and making new friends at the warehouse.  When he has a day at home, he is always looking forward to getting back to work and not being "bored".
Be sure that you say "Hi" to him and don't let him be bored!
Thank you, Tony, for your cheerful, helpful attitude and your beautiful smile that brightens our days.
TONY BESWICK
When did you start volunteering with KBNF? – I joined KBNF almost a year ago in September 2021 after moving from Ontario.

Why do you volunteer at KBNF? – Because Shirley is my auntie and I like to come and help her and my mum.
What is a Fun Fact about you?- I love to sail and go bowling in my spare time.
What do you enjoy most about volunteering? – I like to help John move the pallets around, sometimes I fold the linen and I like to do that. I like that I get to help people. Every morning I come to the warehouse, my first job is to prepare the coffee for the volunteers, and then my job is to open up the garage door for everyone. I enjoy that.
Korle-Bu Neuroscience Foundation was recently in Geneva, Switzerland for the Eleventh Meeting of the G4 Alliance Permanent Council. The Global Alliance for Surgical, Obstetric, Trauma and Anaesthesia Care advocates for safe, essential, and timely surgery for all and currently consists of 72 organizations working in over 160 countries and KBNF is one of the founding members.
It was great to connect with old friends and share with new members everything that KBNF is doing to provide improved access to neurosurgical care in West Africa and to support the health care system with equipment and supplies so that quality care can be offered.
KBNF then had the opportunity to meet with members of the Swedish African Neurosurgery Collaboration (SANC) in Göteborg, Sweden. SANC works in similar regions to KBNF and it was wonderful to share experiences and hopes for neurosurgery development and collaborations.
There are many people worldwide who are passionate about improving surgical access to people who need it most and KBNF is honored to be a part of a committed global community!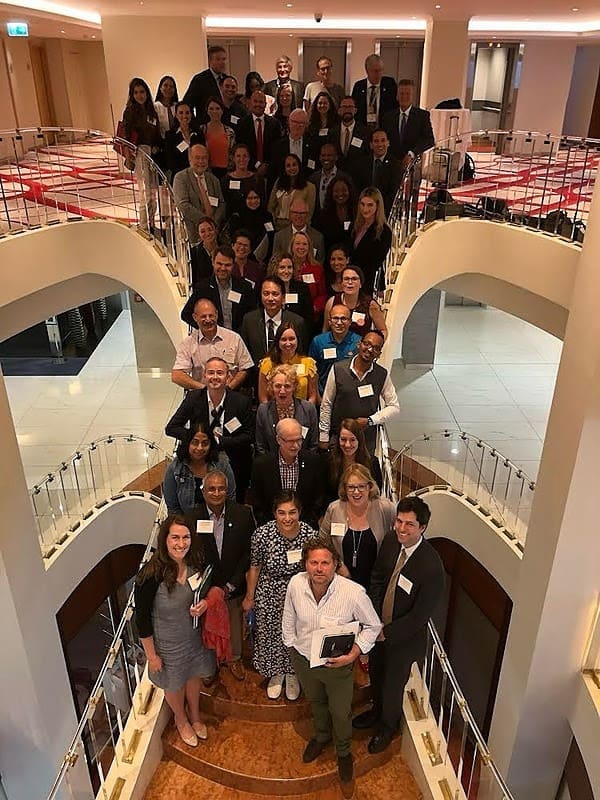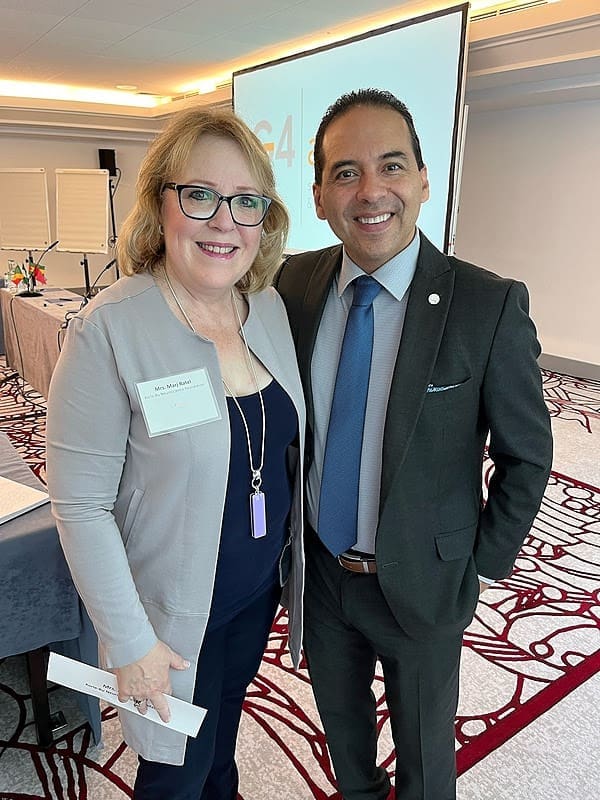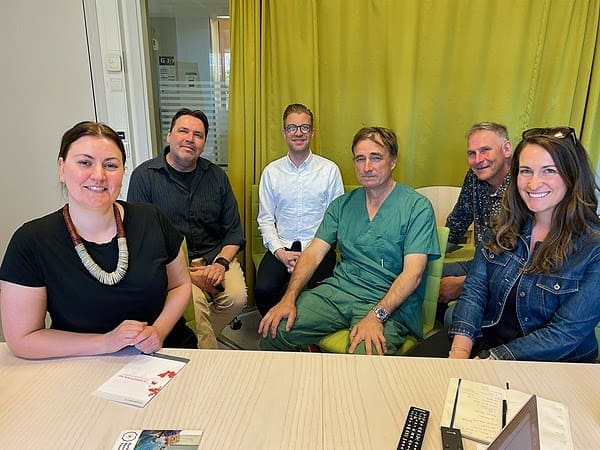 The great thing about the KBNF team is you love a good Party!
We had our Volunteer BBQ happening on the 11th of June in Langley, BC.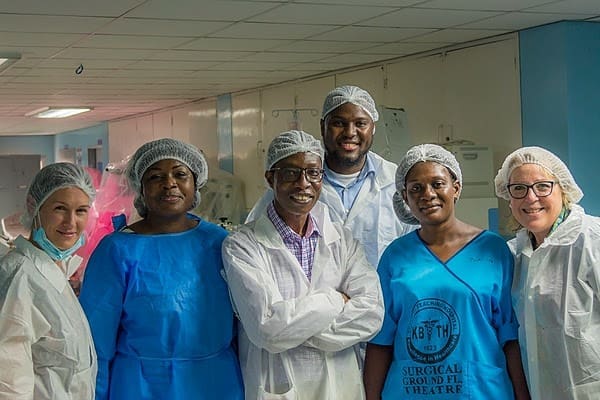 KBNF surgical mission is happening from October 30th to November 12th.

If you are interested and would love to join the team, please email Rose Woller at rose@kbnf.org

We will be doing Emergency Medical Service education training and critical care nursing during the first week, and in the second week, we will be performing Neuro Surgeries.

We are looking for:
Critical care nurses
Registered nurses
Bio-medical engineers
Doctors
Videographer
Photographer

If you are interested in traveling to West Africa and have a heart for missions, we would love to have you with us.

Maybe you are reading this but have no medical experience or background; well, this is for you too.

On the mission trip, we also need people who can help at the warehouse, assist in the hospital with the patients, build and repair, and are happy to be of general assistance. We are also looking for a videographer to document the entire trip.



Instead of having volunteer Saturdays the 1st of every month we are now having them the 2nd Saturday of every month. The reason for this is we want to ensure you have a break between weekends as most of the loadings are the 4th Saturday of every month. This way we will have alternate weekends.
We are planning three loadings in the very near future. We are hoping to send a container to Sierra Leone the middle of July, followed shortly thereafter by one to Liberia.  

We are looking to load one to Nigeria in mid-September.  There is a lot of work involved in getting things ready to ship.  We have medical supplies, PPEs, and linen to sort and pack.  We have medical equipment that needs to be wrapped and crated.  Some items need to be cleaned or have minor repairs. With many changes and updates in medical situations here in Canada, we have numerous hospitals offering us supplies that need to be sorted and picked up from the facilities.  

We need YOU more than ever!
Just because you don't see a specific date for a loading, please don't think you aren't needed.  We could get a date for a container on very short notice and we want to be ready to send all that we can to West Africa.  We would be thrilled if you can look at your schedule and ours and commit to volunteer once a week.  Consistency is the key to accomplishment.  Thank you for your care!
Below are the Saturdays we have the warehouse open. Go ahead and put them in your calendars. 
WAREHOUSE OPENING HOURS
MONDAY – 6pm to 9pm
TUESDAY – Closed
WEDNESDAY – 9am to 2pm
THURSDAY – Closed
FRIDAY – 9am to 2pm
SATURDAYS (2nd Saturday of the Month)
SATURDAYS (9am – 2pm)



11th June (Warehouse Closed)
25th June
9th July
23rd July
2022 CONTAINER LOADING WEEKEND DATES
No Container Loading in June
No Container Loading in August
21st & 22nd October
July dates TBC
16th & 17th September 
18th & 19th November