About Rick's Heart Foundation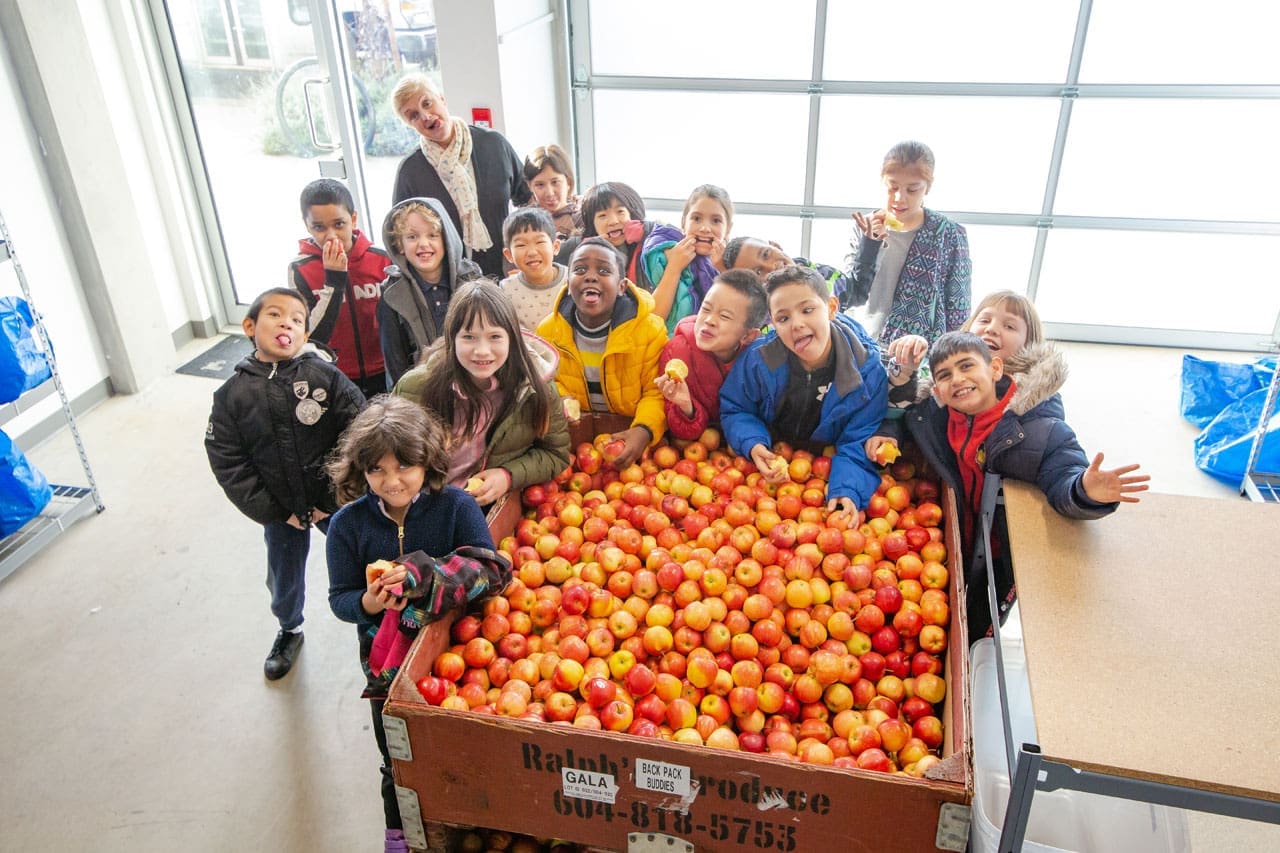 My one fear is that we didn't do enough. We have to do more.
Rick's Heart Foundation leads and funds programs to reach those who are marginalized by poverty, addiction, personal crises, and isolation. Learn Rick's story and discover the beating heart of the Foundation.
If I could, I'd rip my heart out and
put it on the page
The lifeblood of Rick's Heart Foundation is compassion.
"Compassion makes us relentless," says founder, Rick Diamond.
"When we're called to help, nothing will get in the way — we will turn worlds upside down because we cannot be complacent about the lives of human beings.
If I could, I'd rip my heart out and put it on the page, so that compassion could be truly felt."

Rick's Heart for Homelessness and Addiction
In Surrey, we have girls of 15 wandering the streets at 4 am. We have seniors with nowhere to go. These are our children, these are our parents on the streets.
It's easy to believe it's their problem, their choice. But these people are stuck in addictions and mental health crises. Shame on us if we don't take responsibility."
Operating on the streets of Surrey, the Foundation's Mobile Mission is one of the only BC outreach services active at all hours of the night.
Rick explains, "We go up to people and say, 'What do you want to do with your life?'
We find out who they are, their history, what matters to them. And gradually, by building trust, we bridge them off of the streets.
Without help, the odds of a girl getting off of the streets are very low. Many will end up dead before their 18th birthday. That's why we're there in the middle of the night when they need us.
Rick's Heart for the Isolated
Illness, dislocation, age, and life circumstances can leave people incredibly isolated.
Rick's Heart Foundation sponsors programs that extend compassion and connection at times of emotional need.
In Canada, our seniors are experiencing catastrophic isolation.
"My dad passed away about three years ago and I had been running a small music program in his care home.
When the pandemic hit, seniors felt abandoned and many could not understand why they were left so alone. These are the people who built our country. Doing nothing for them is a moral outrage.
We weren't allowed in the homes and the seniors were locked down inside. So, we brought music to them, starting with a small, local seniors care centre that had been hit very hard with 14 or 15 deaths in just a few days.   
Overnight, we see the music program change the atmosphere in seniors' centres. It reignites their spirits.
We have plans to expand the programs for seniors to 100 centers with help from musicians like Michael Buble and Jan Arden who have already donated towards this program.
"Each of us must have compassion.
If it's not compassion for a street girl or for someone with schizophrenia, then care about someone in Africa or Nicaragua," says Rick.
Rick's heart is to galvanize every individual to see poverty — whether in Surrey, in Canada, or internationally — as an injustice that we cannot allow.
"In Canada, we have lots of cash sitting on corporate balance sheets. And yet, one in ten people in Canada are living in total poverty — and that's just in our wealthy country."
In our First Nations communities, in our communities of refugees, among single parent families and the elderly, poverty is close to home in Canada.
And internationally, 10 percent of humanity lives in extreme poverty.
"It's a morality issue," says Rick. "We as individuals and collectively have the power to end suffering. We cannot stand by and let it continue."
Rick's Heart Foundation works to end poverty locally and internationally by poverty-alleviating donations to hard-to-reach communities.
Business With A Purpose:
Rick's Heart & Diamond Delivery

"When I meet my Maker, it won't be enough to say that I built a business and made millions. My goal is to die with as little money left as possible but leave a legacy of compassion."
In addition to funding the Foundation and providing many local jobs for those living in Surrey, Diamond Delivery's supply chain network and expertise equips us with a capacity that possibly no other charity has.
"We can get almost anything, almost anywhere," says Rick.
Organizations reach out with donations that are hard to deliver and otherwise would never reach communities in need.
Being relentless in meeting challenges made Diamond Delivery successful — and that determination has shaped the ethos of Rick's Heart Foundation.
"In business, I could never step back and say, 'That's someone else's problem' and it's like that with the Foundation, too. I don't sit in a big office and write cheques. I'm on the ground with the people on the street, with the workers in the care homes, with the firefighters on the international relief missions." 
With our hearts and our time
we can each make a difference.
If you are moved to reach those in need, Rick would tell you to let your heart lead you.
Let yourself feel the need around you. Let it consume your life until you must make a difference.
Give of what you have, whether of your awareness and compassion, your time or your resources.
Donations to Rick's Heart Foundation can be designated to support any of our programs or given unrestricted.  
Explore the Foundation's
Impact Areas
Surrey Programs
BC Programs
International Programs